On August 1st the Excellence team made a trip to Montana thanks to winning a sweepstakes held by Country Pasta in celebration of their 25th Anniversary.  Special Thanks to Heather Knutson, Amy, and Fred Kellogg; We were so honored to be chosen as their sweepstakes winners and to be given the opportunity to see their beautiful state.  Montana was quite the adventure and we hope to inspire anyone with a passion for traveling, to go and explore this scenic state. You won't regret it!
Our adventure began in Missoula, Mt – a great downtown atmosphere which happens to be nestled in the mountains so its both stunningly beautiful and a really fun place to shop, eat, and listen to local music.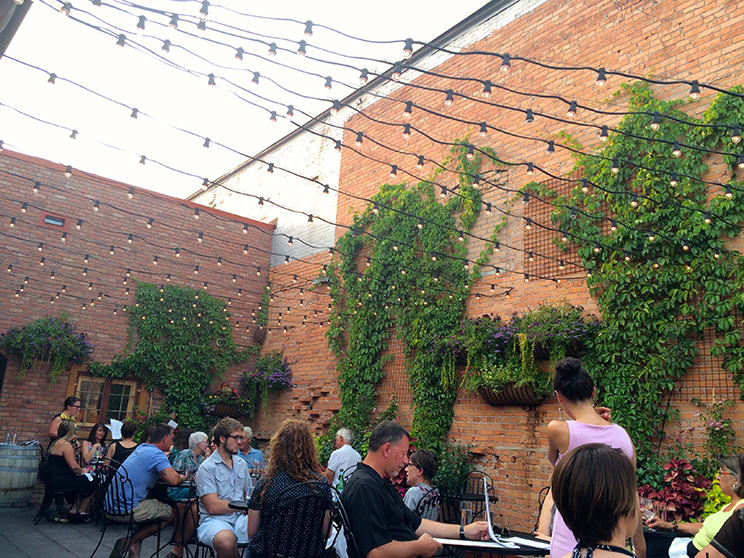 Plonk Restaurant Rooftop, Missoula, MT
Next on our adventure, we traveled to Polson, MT. On the way, we drove through a Bison Range, and got to see bison, antelope, and deer.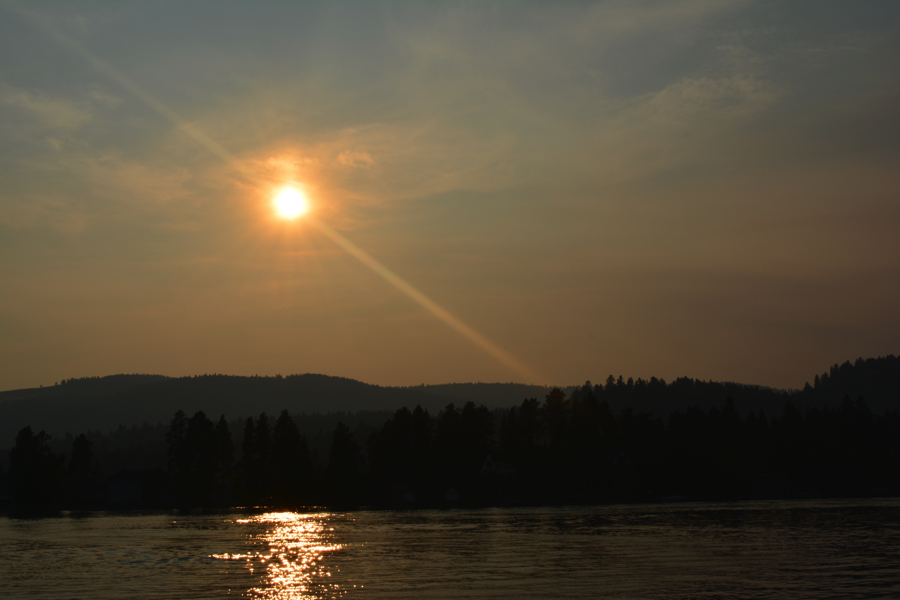 After the bison range, we continued on to Polson, MT and met with Heather Knutson from Country Pasta on a boat for dinner and a cruise on Flathead Lake.
The following morning was really special to us, we had the opportunity to meet the Country Pasta team at their facility and take a tour to see just why their pasta is really incredible. …We're not giving away any secrets, but we can tell you, their pasta has 25yrs of love in it!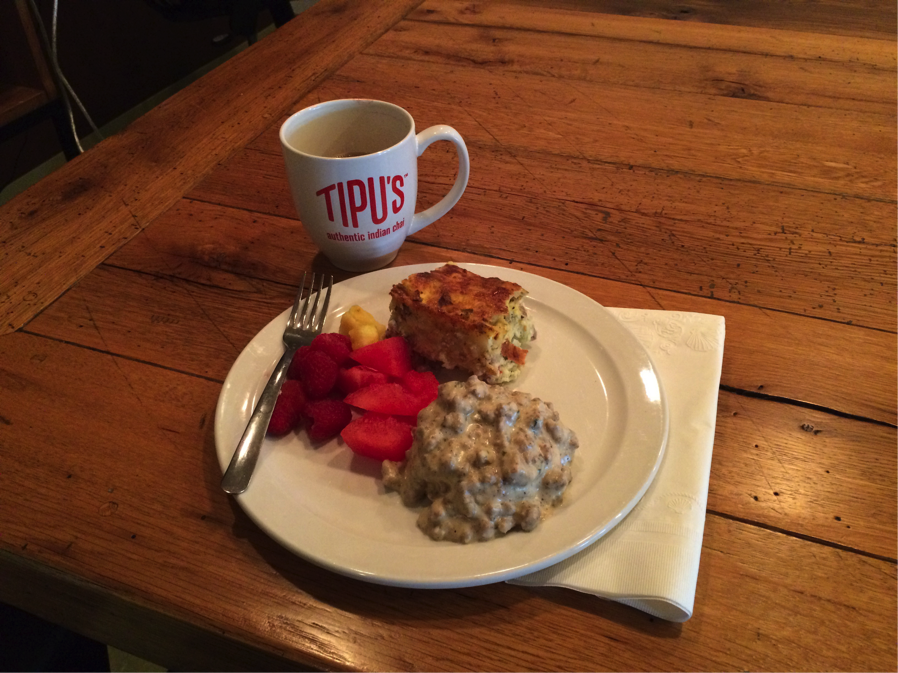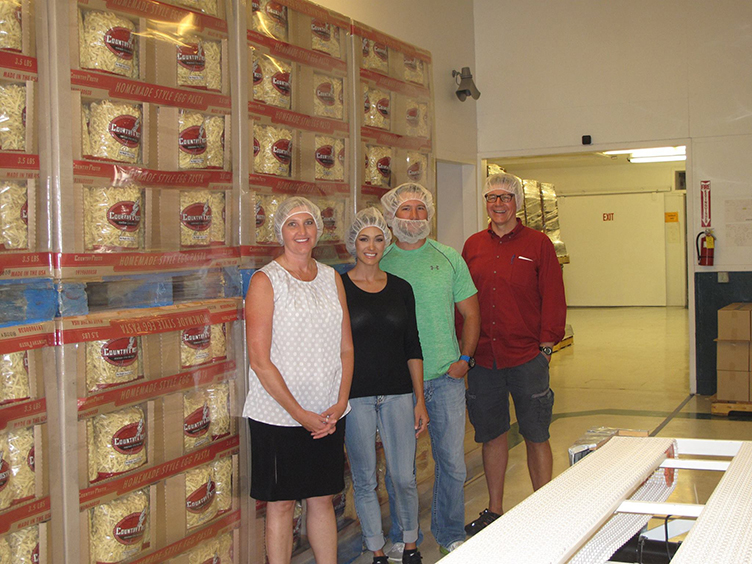 Later that day, we went horseback riding at Cheff Guest Ranch in a picture-perfect mountainside setting, overlooking the breathtaking Mission Valley.   Just crossing creeks here…no big deal 🙂 Can you tell we loved it?
Up next on our adventure was Kayaking on Flathead Lake, which is the largest natural freshwater lake west of the Mississippi River.  One of the coolest things to see was a school of baby catfish in the lake. Quite cute actually!
The following day we made the drive to Glacier National Park.  We heard this is one of the most scenic places in the U.S., and we were not disappointed.  The first day in Glacier National Park, we hiked to Avalanche Lake.  This was a fairly easy hike and well worth the scenic view at the end. On this hike, we were thrilled to see a small black bear about 40ft off.   Not something we see every day in Oklahoma.  Can you spot the black bear?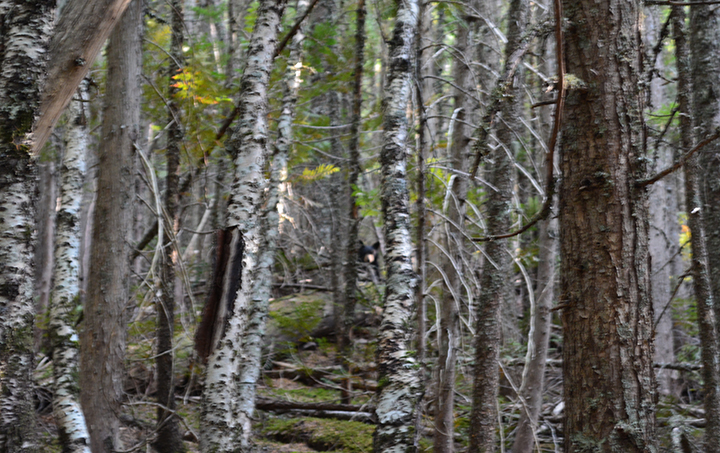 Day two in Glacier National Park began with a drive up to Logan Pass on Going to the Sun road (this scenic drive is the #1 thing to do in Glacier according to Tripadvisor, and I highly recommend it).
Once we made it up to Logan Pass, we began our hike to Hidden Lake. The views throughout this entire hike were phenomenal.  Meadows, mountains, glacier, wildlife, waterfalls…etc.
Once we completed the Hidden Lake trail, we decided to jet over to the High Line trail.  This trail is exactly what it sounds like, "HIGH" up… too high for some.  With extremely steep drop-offs and very narrow trails, a strong gust of wind can have you feeling unsafe up there.  If you have a strong fear of heights, I wouldn't recommend this one…  But if you're up for it, it has the most breathtaking views of them all 🙂
We met a few friends along the way….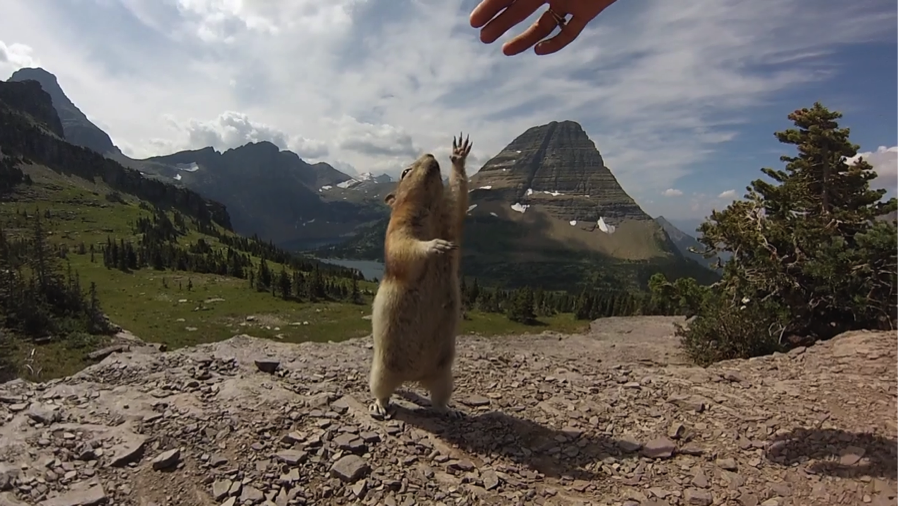 After two days in Glacier National Park, it was time to leave. We headed to Kalispell that evening for our last night in Montana and decided to relax at the hotel and un-wind.  Downtown Kalispell really comes alive at night and we enjoyed walking around in the evening while the weather was perfect.  The following day we arrived at the airport for our departing flight.  The flight was overbooked and the airline was desperately needing a volunteer who would fly out the following day.  After some negotiating, we ended up with a free hotel stay for the night, and a pretty great airline voucher which we couldn't refuse.  That was that, and we we're off to ZIP LINING at Whitefish Mountain Resort. EEEEK 🙂
We thoroughly enjoyed all of the adventures this trip brought and hope you will explore the beautiful scenery Montana has to offer as well.
Thanks so much to Country Pasta for selecting us as the winners of your 25th Anniversary Montana trip giveaway. We are forever grateful!
Sincerely,
Jake & Julia Westerfield
Excellence Photo Booths
https://excellencephotobooths.com/wp-content/uploads/2015/08/Montana1.jpg
425
2160
excellence
https://excellencephotobooths.com/wp-content/uploads/2011/12/logo2.jpg
excellence
2015-08-12 02:32:59
2015-08-12 02:35:50
Thank you Country Pasta!